WHO WE ARE
Conjeaud & Chappey LLC was founded in 2000 by Hervé Conjeaud and Jean-Marie Chappey.
The partners initially met at the renowned Vanves Flea Market in Paris, France, where their appreciation for fine furniture and objects was born and developed.
Specializing in furniture, lighting, and objets d'art from 1880 to the present – mostly French, with a small penchant for Art Deco, sometimes European (notably Italian) – Conjeaud & Chappey has an impressive inventory including hundreds of pieces displayed in a 5,000 sq. ft. warehouse / showroom in Queens (please see information below if you'd like to visit)
Conjeaud & Chappey also offers a range of services, including restoration, custom finishing, upholstery, and project management.
Jean-Marie lives year-round in Paris, where he is constantly scouting new treasures, while Hervé lives and works in Brooklyn, overseeing sales, his finishing studio, and consulting with clients.
For additional information, and to plan your visit (by appointment only), please contact Hervé Conjeaud:
1 917 676 6428

herve@conjeaud.com
The C&C Warehouse is located at 39-06 Crescent Street, Long Island City, NY 11101
Easily accessible by car and subway.
Follow us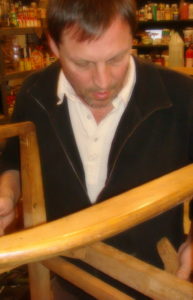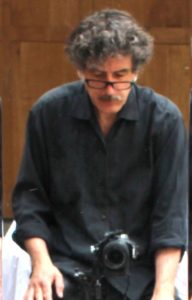 Jean-Marie Chappey
Founder